Notes From The Field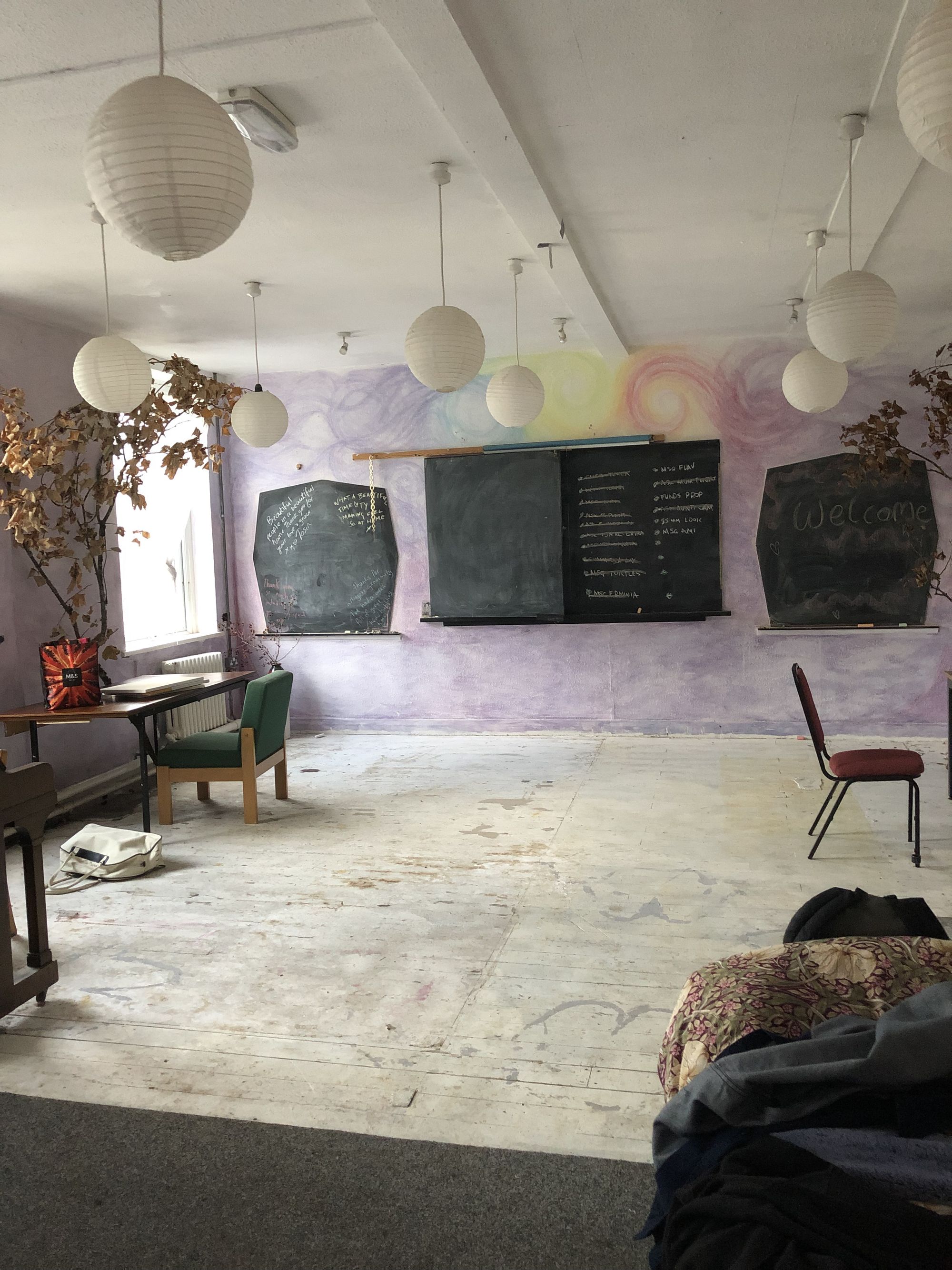 I was so grateful to be invited by the wonderful Duds (@chekhovs_gunge on Instagram) to a residency at The Field (@thefieldthefieldthefield on Instagram), previously known as DARP (Derbyshire Artist Residence Project).
The Field is an artist-led communal living project in the rural, countryside. It was previously a Steiner school building.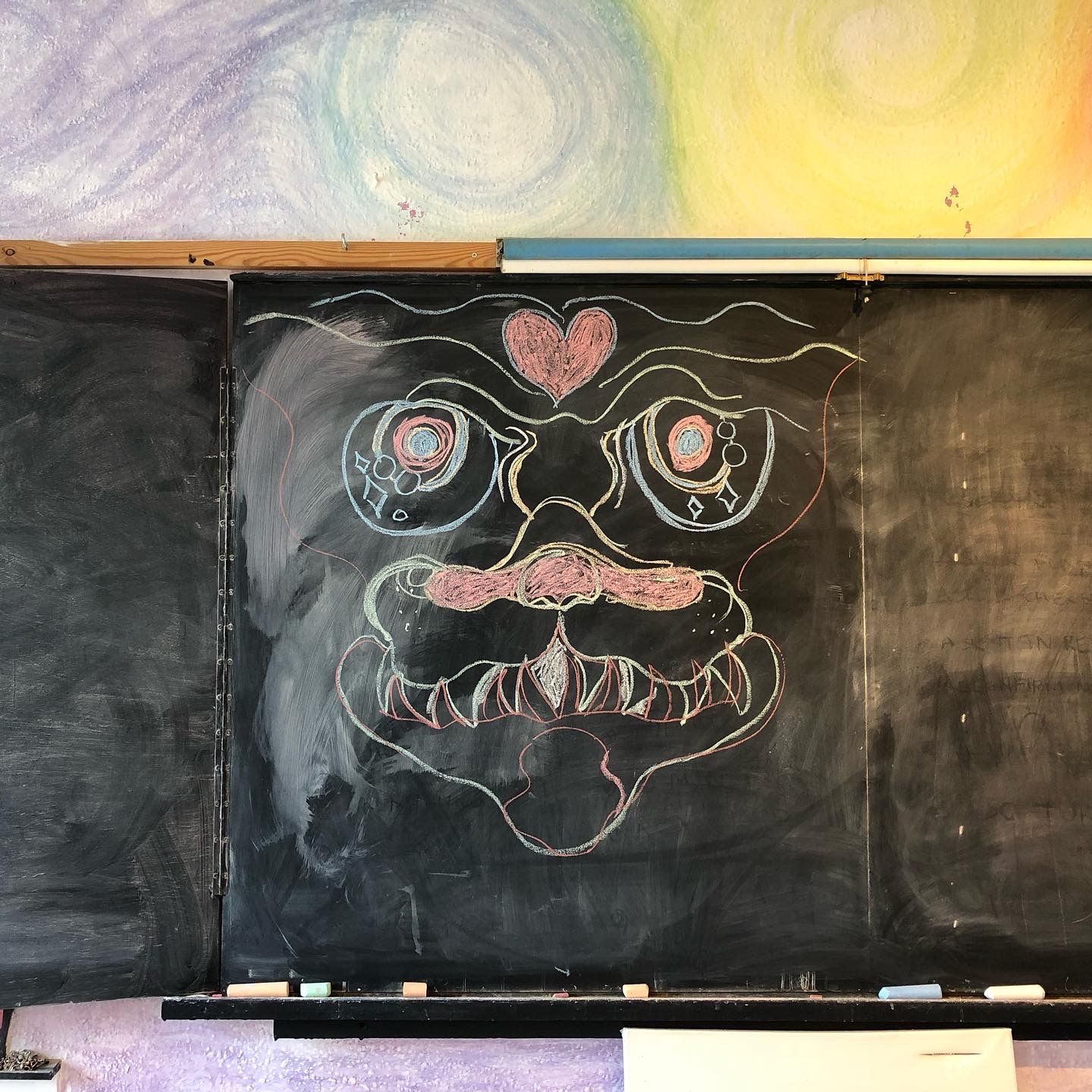 Firstly I was visited by the spirit of Lil Mu who appeared through the chalk board to guide me.
I started to work on some linocuts. The first ones were erotic in nature, so I am withholding them for more development and later release.
What emerged after some more dreaming and nourishing conversations were formations of a triptych entitled 'Magda', reclaiming the body of Miriam (Mary Magdalene) as a modern, erotic woman. I wanted the prints to appear folkish as if from an old book of fairytales. I particularly liked the influence of the imagery and prints in 'Angela Carter's Book of Fairy Tales'. Here is part one of a work in progress of the Magdalene. I called 'Yoni Phone'.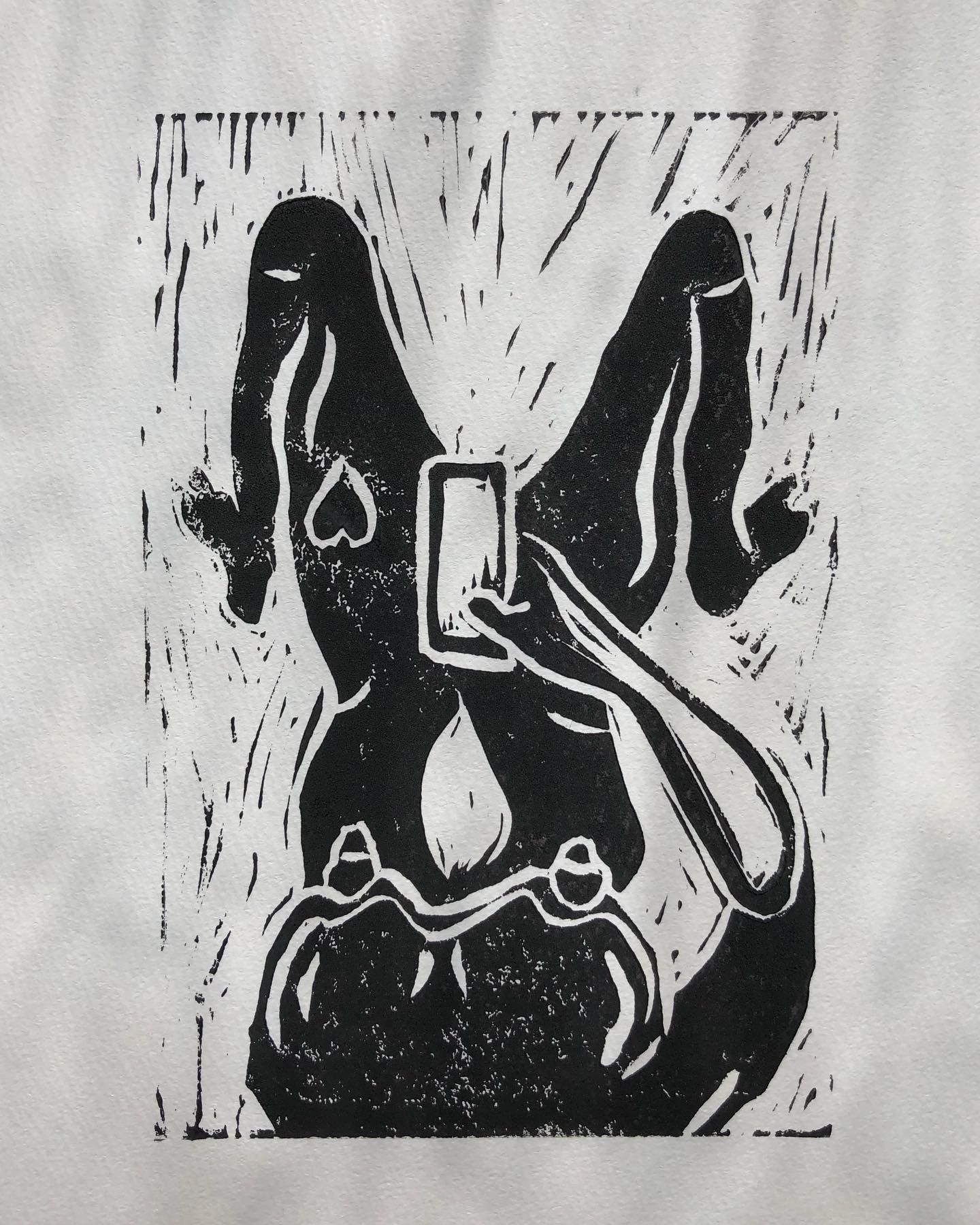 I built up a relationship with the crystal ball in my room, which became helpful for divination and scrying.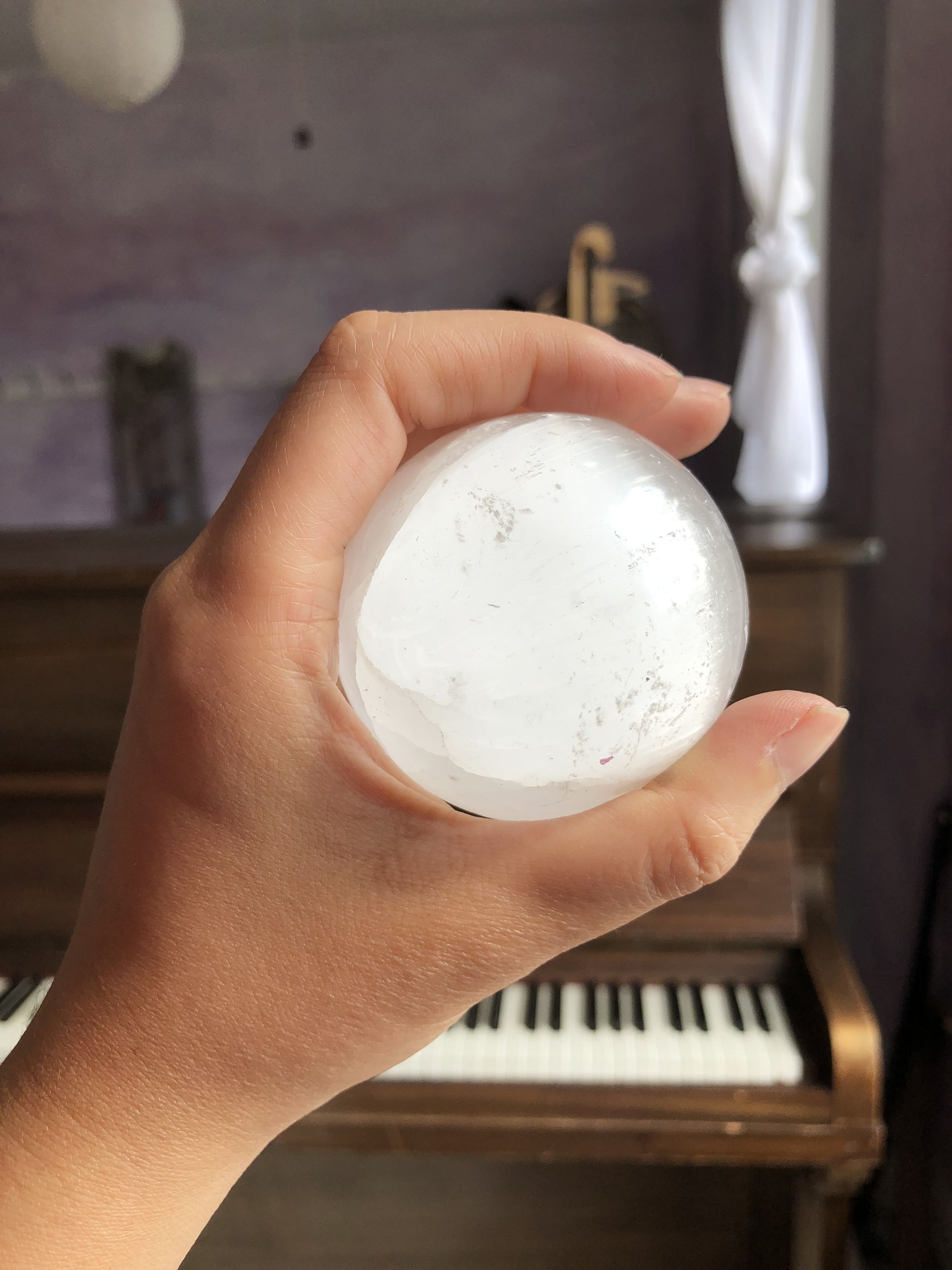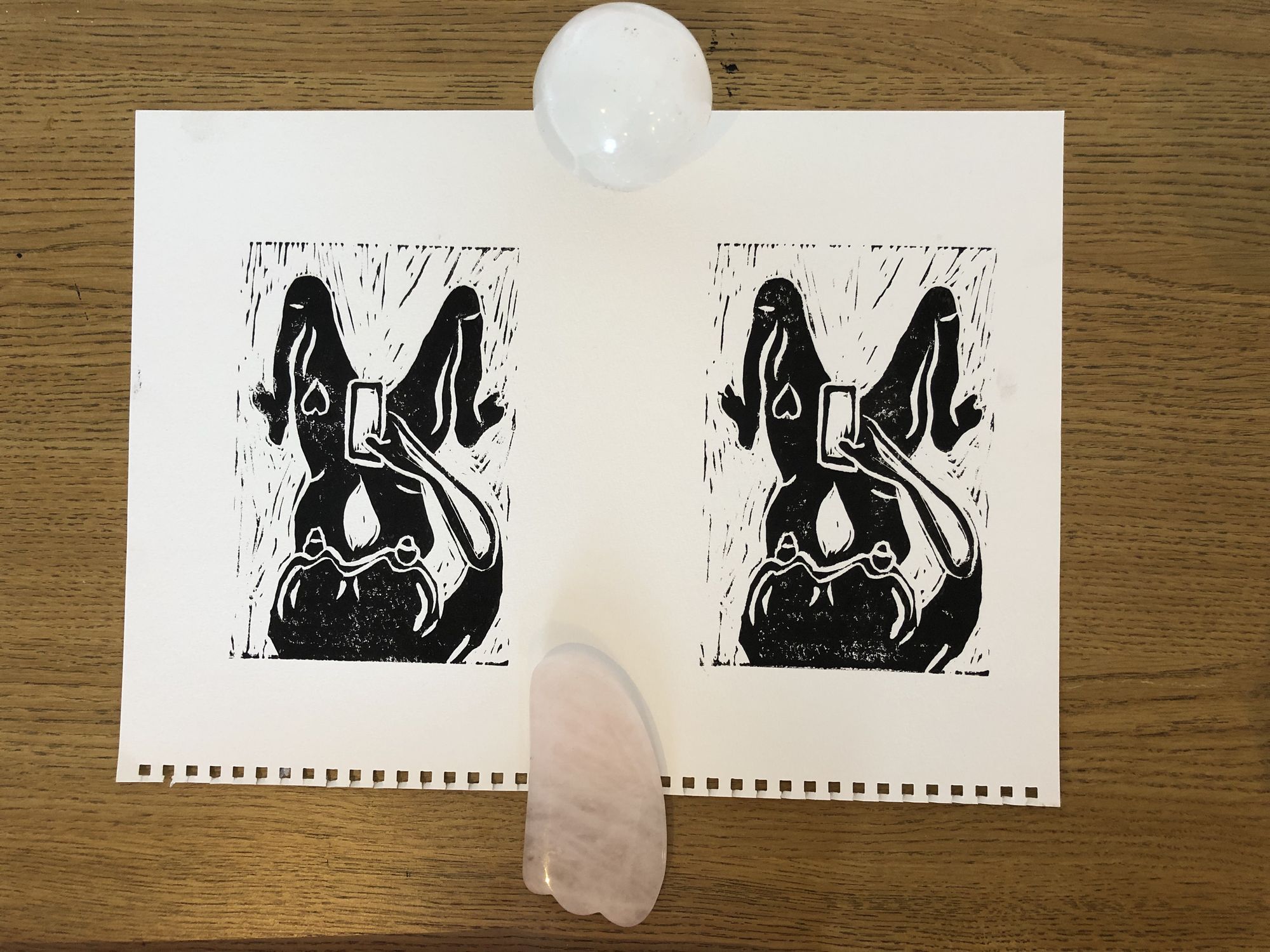 Here is the Yoni Phone being charged by the crystal ball and a rose quartz gua sha.
I also felt a connection with Yoko Ono and kept writing this phrase on the boards and in my sketchbooks.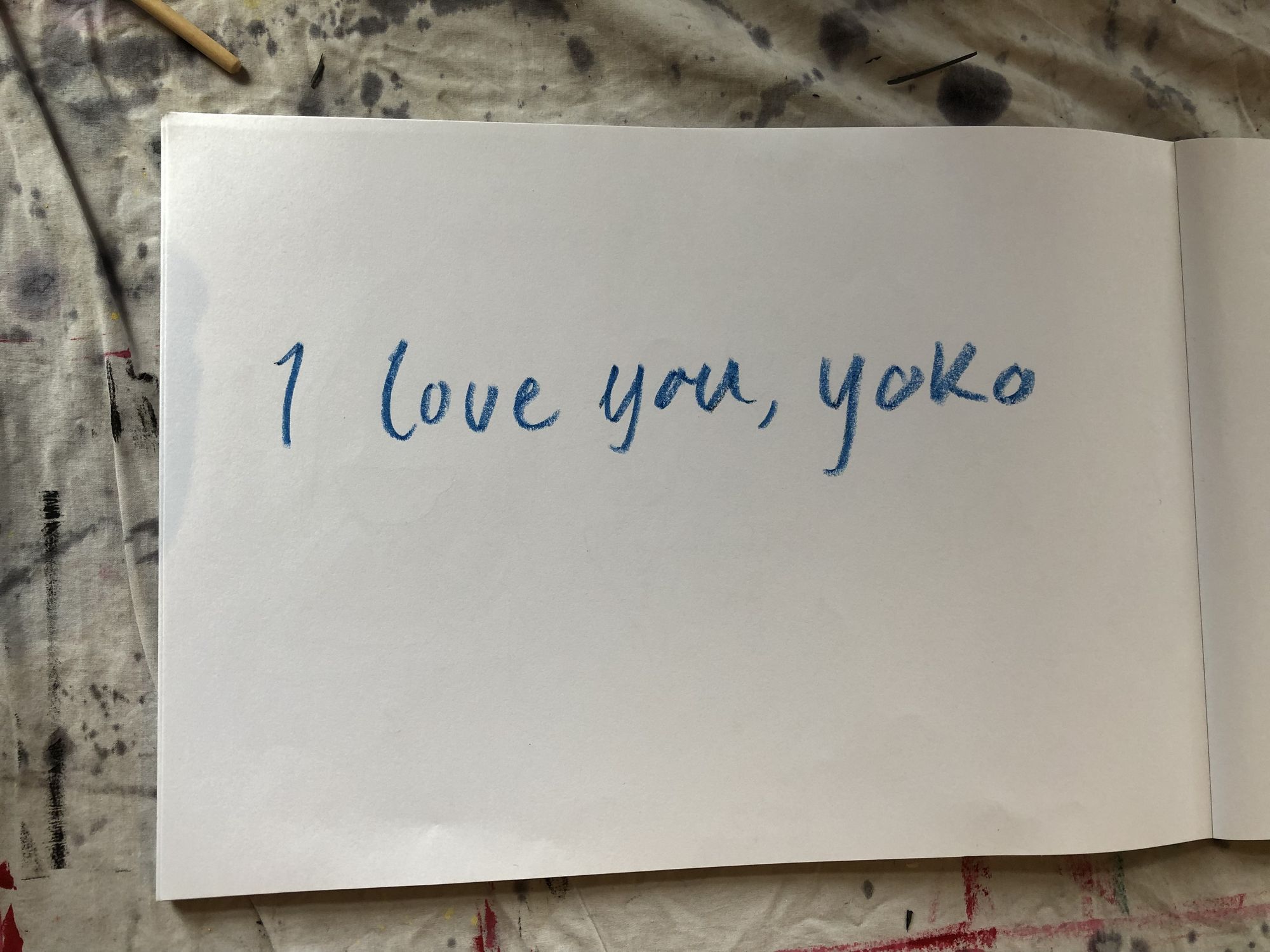 This proved interesting later as I met with the spirit of Yoko during a revival of her performance and work 'Music of The Mind' (1967 and 2008) at a residency at the Bluecoat Gallery in Liverpool a month later.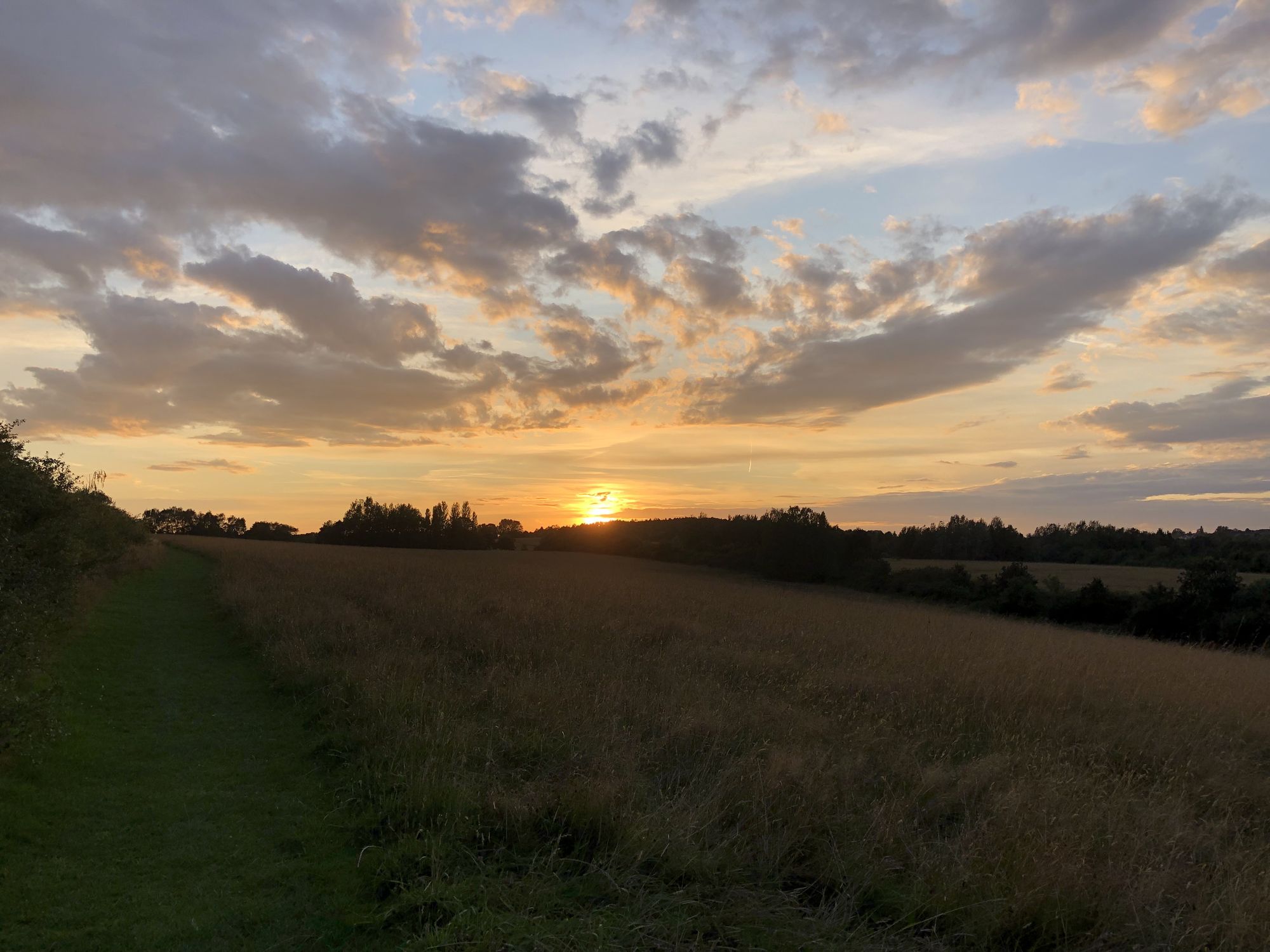 Thank you to every resident at The Field for your deep labour, care and intention in creating an intelligent, accessible and widening artistic community.
The work being done ranges from spiritual, self-healing, recovery, philosophical, radical political conversation, gender and race conversations and land practices. There is a genuine, authenticity and integrity in each artists practice which means that anyone who is also practicing in integrity is truly welcome. I am very excited to continue my relationship with this community and the beautiful relations I was able to nurture within it, and see how it develops more deeply in the future!

Arigato Gozeimasu and Xié Xié Ni!

Love Rein